Class information & Registration
Click the class flyer to register for any of the classes listed below.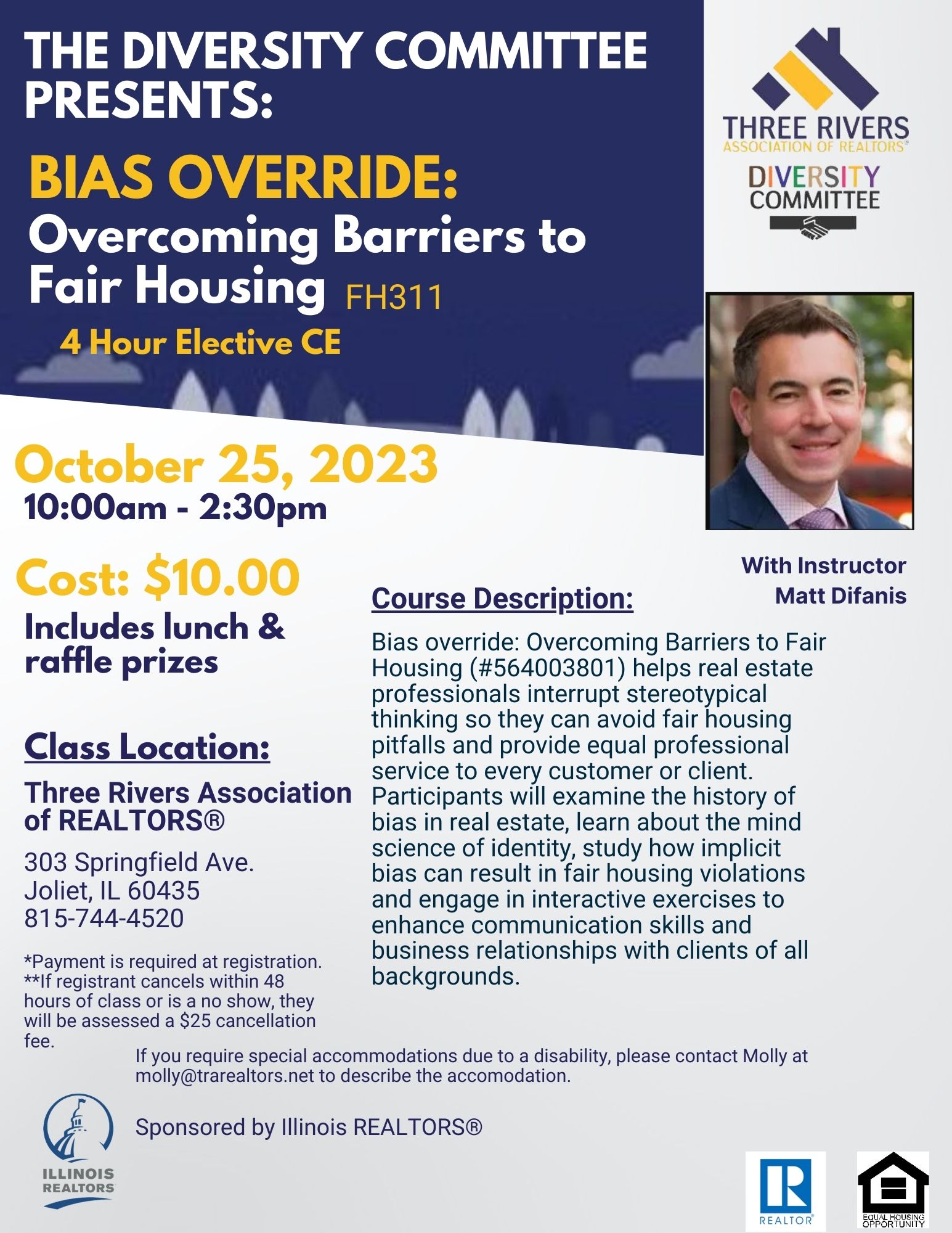 FH311 - Bias Override: Overcoming Barriers to Fair Housing
NAR Certification Course
October 25, 2023 – 10:00am-2:00pm
4 Hour Elective CE
Cost (includes lunch):
$10.00 Member
$10.00 Non-Member
Instructor: Matt Difanis
Course Description: Bias override: Overcoming Barriers to Fair Housing helps real estate professionals interrupt stereotypical thinking so they can avoid fair housing pitfalls and provide equal professional service to every customer or client. Participants will examine the history of bias in real estate, learn about the mind science of identity, study how implicit bias can result in fair housing violations and engage in interactive exercises to enhance communication skills and business relationships with clients of all backgrounds. (Course No. 564003801)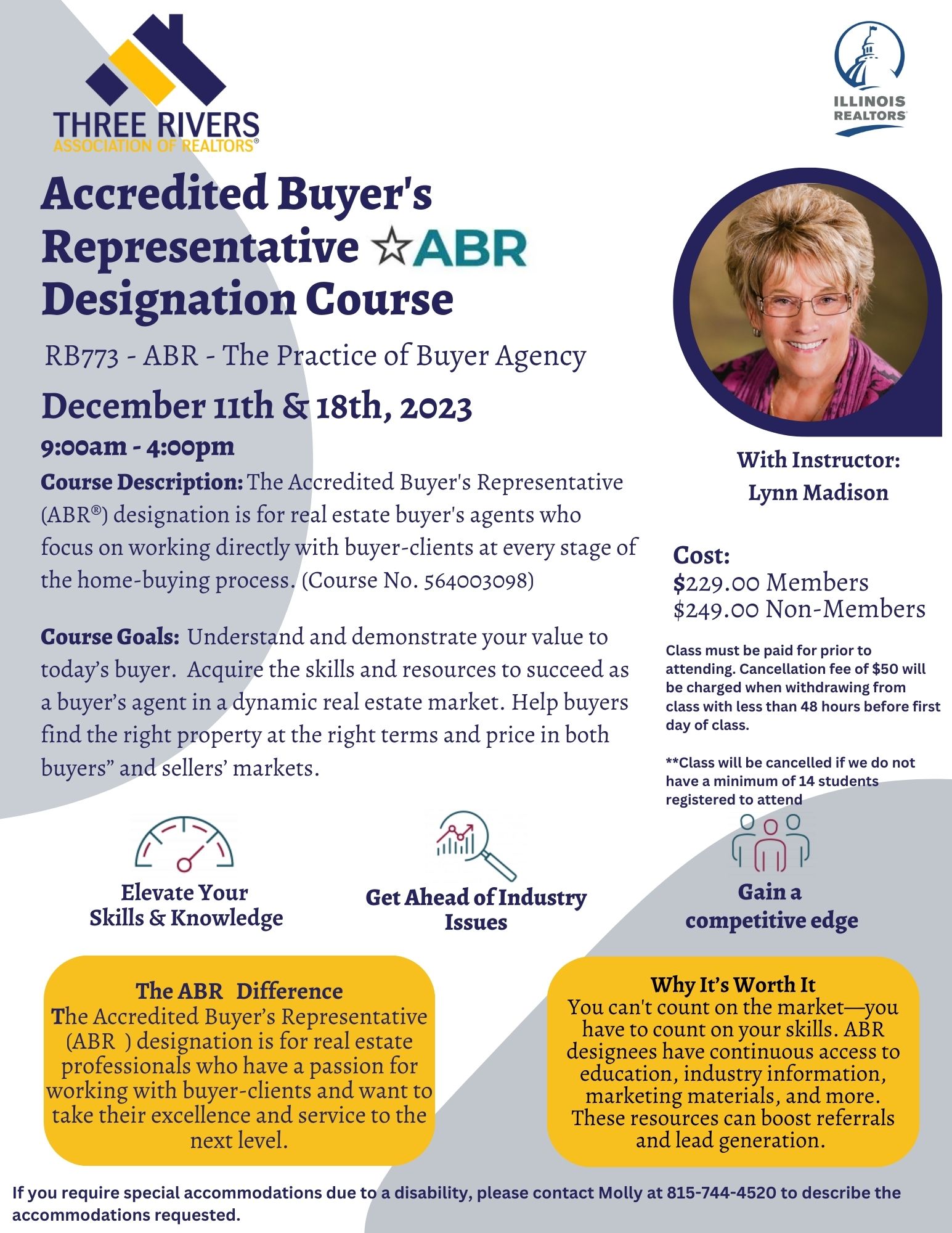 Accredited Buyer's Representative Designation Course - RB773
December 11th & 18th, 2023 – 9:00am-4:00pm
Cost:
$229.00 Members
$279.00 Non-Members
Instructor: Lynn Madison
Course Description: Course Description: (Course No. 564003098) The Accredited Buyer's Representative (ABR®) designation is for real estate buyer's agents who focus on working directly with buyer-clients at every stage of the home-buying process.
Course Goals: Understand and demonstrate your value to today's buyer; Acquire the skills and resources to succeed as a buyer's agent in a dynamic real estate market; Help buyers find the right property at the right terms and price in both buyer's and seller's markets.
This course satisfies the 2 Day Course requirement to obtain the NAR ABR Designation. See Accredited Buyer's Representative (ABR®) (nar.realtor) for more information regarding the requirements for this designation.
 *Must attend both days to receive credit.